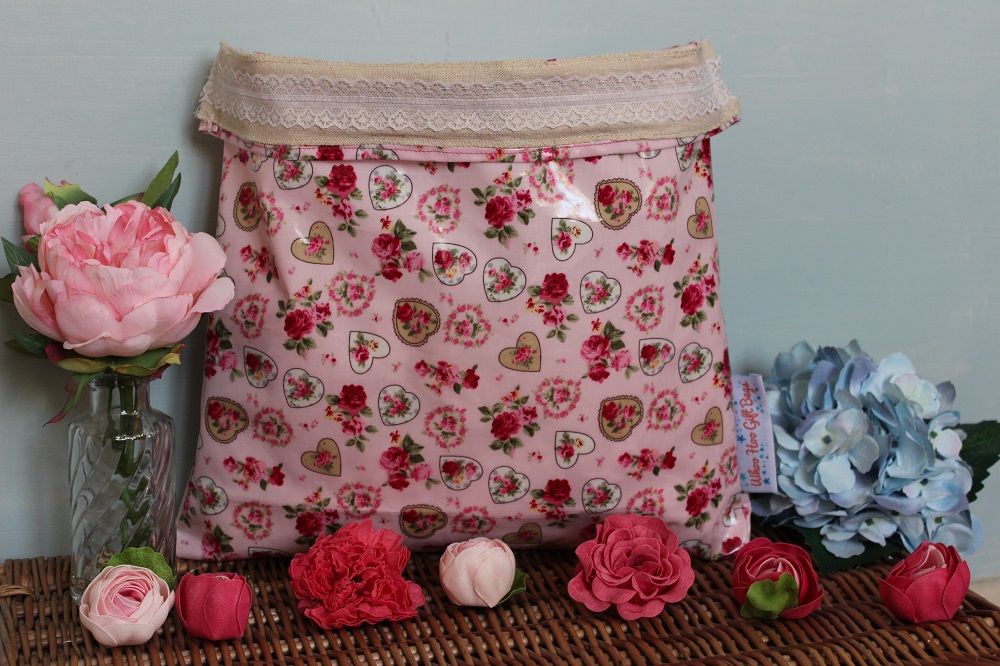 Valentines Day Gift Bag
This heart and floral handmade gift bag is made from PVC coated cotton and finished with a hessian styled ribbon - it's perfect for presenting those Valentine's gifts in for that special person.
This gift bag has many purposes! Obviously a gift bag in the first instance, but it could also be used as a wash bag, trinkets bag, make-up bag etc, it can be re-used time and time again.
Dimensions of gift bag: Approximately 14" wide x 12" high
Price -£7.99 (Gifts not included)
Dispatched within 3-5 working days