Personalised Valentines Day Gift Bag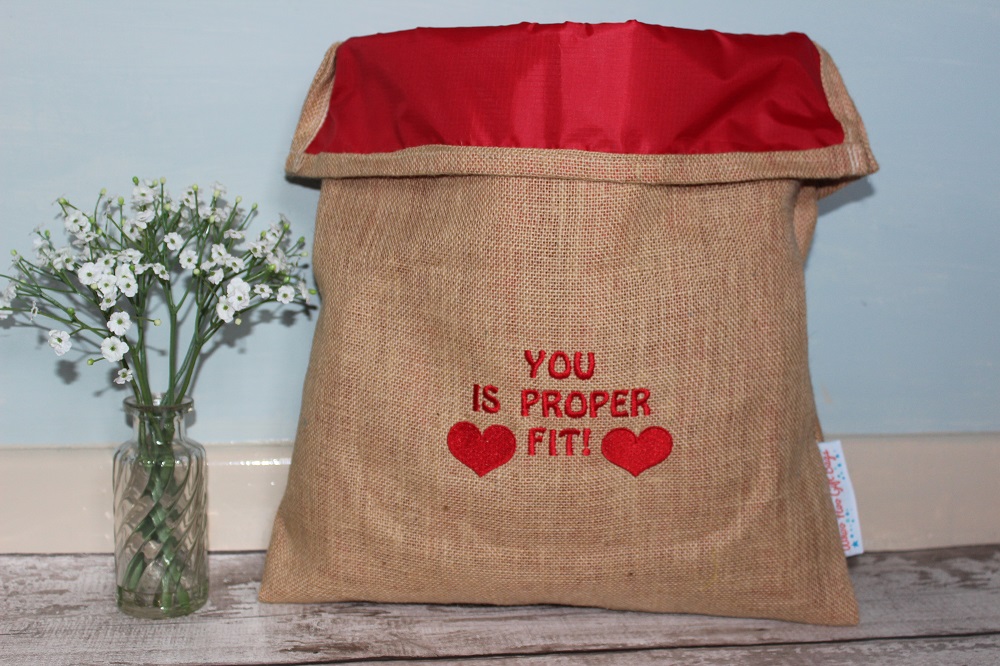 Personalised Valentines Day Gift Bag
Our Personalised Valentines Day gift bags are perfect for presenting those special gifts for your loved ones this February.
Just let us know what message or name etc you would like embroidered onto the gift bags to personalise it, or have the same message "YOU IS PROPER FIT" as shown in the photos opposite.
Made from 100% natural hessian and lined inside with a vibrant red waterproof fabric.
Size: 15" high x 15" wide
Price: £11.99
Gifts/Presents are not included inside.