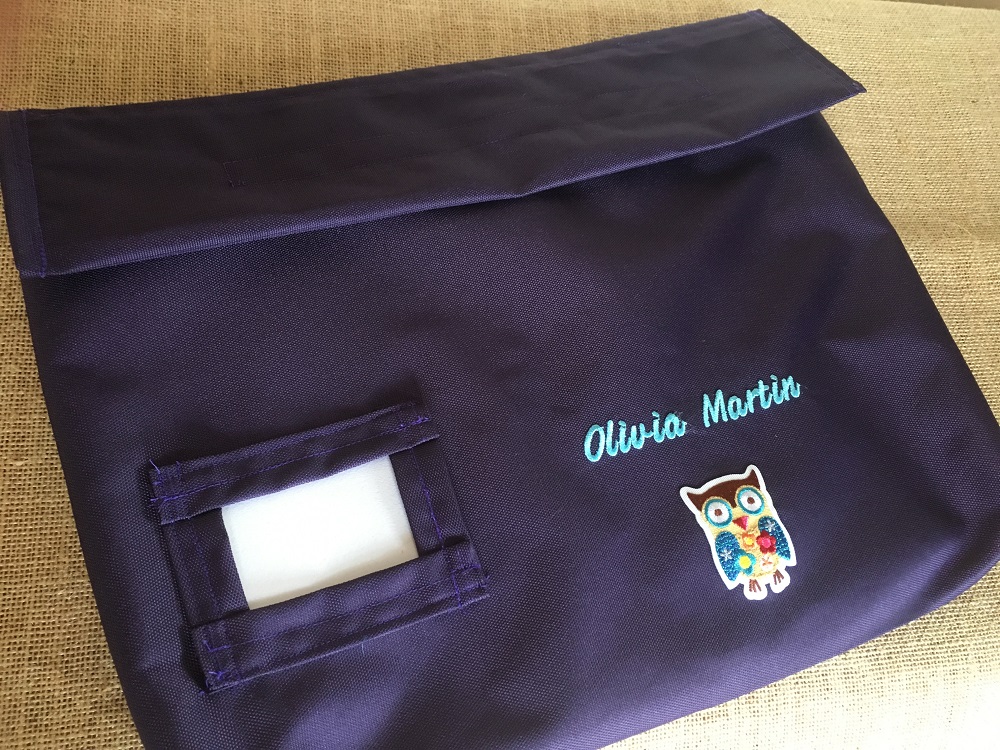 School Book Folder
Fabric option: Waterproof Soft Touch PU Coated 100% Polyester (Washable on cool cycle only).
Colour options: Royal Blue, Turquoise, Green, Red, Purple or Pink.
Personalisation: Embroidery, Star Buttons, Superhero Motif x 1 (Spiderman, Hulk, Ironman, Captain America, or Batman), Football Motif x 1, Unicorn Motif x 1 or Owl Motif x 1
Dimensions: Approx. 39cm x 28cm
PRICE – £4.95 for Plain Folder or £7.95 with personalisation.
Dispatched within 5 working days.
Just choose your Colour, Personalisation, and Quantity required from the drop-down options below, then Click 'ADD TO CART' to move on to the details for your embroidery.