Absolutely Awesome Teacher! Gift Bag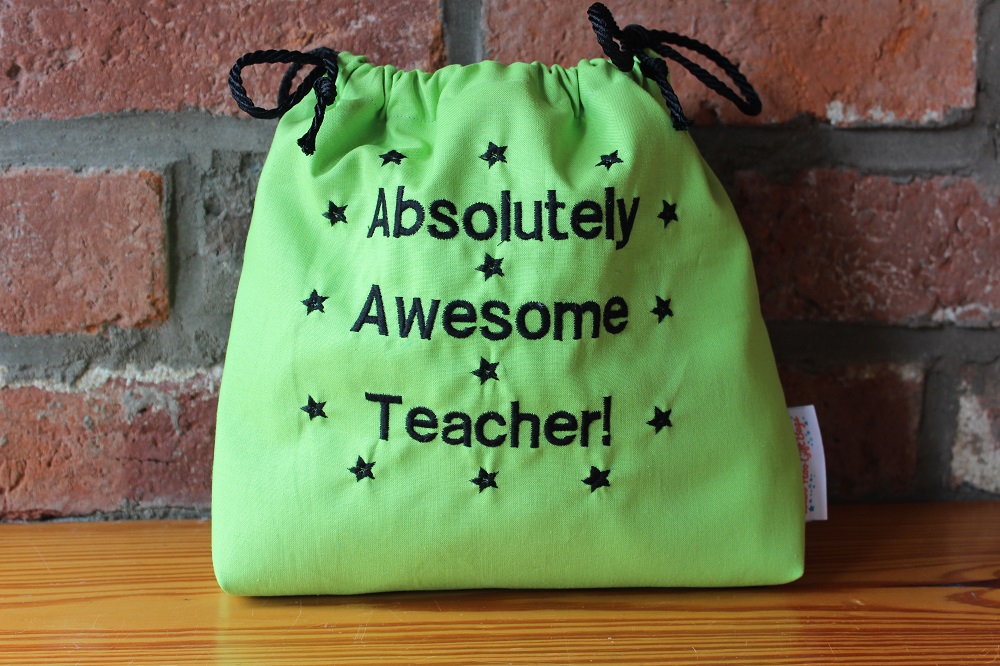 Absolutely Awesome Teacher! Gift Bag
This handmade cotton gift bag comes in a vibrant lime green colour with the words 'Absolutely Awesome Teacher!' and an array of stars embroidered on the front. All tied together by black cord.
Included inside the gift bag are two gifts;
Absolutely Awesome Teacher! Star Mug

TEACHER Kind Encouraging Inspiring And Most Of All Absolutely Awesome! Coaster
Practical gifts that teachers can use in the classroom, and a gift bag that is reusable, and a gift within itself. The perfect thank you gift for those special teachers.
Price: £14.99
Delivery: 3-5 working days.