Personalised Prosecco Gift Bag (with Gifts inside)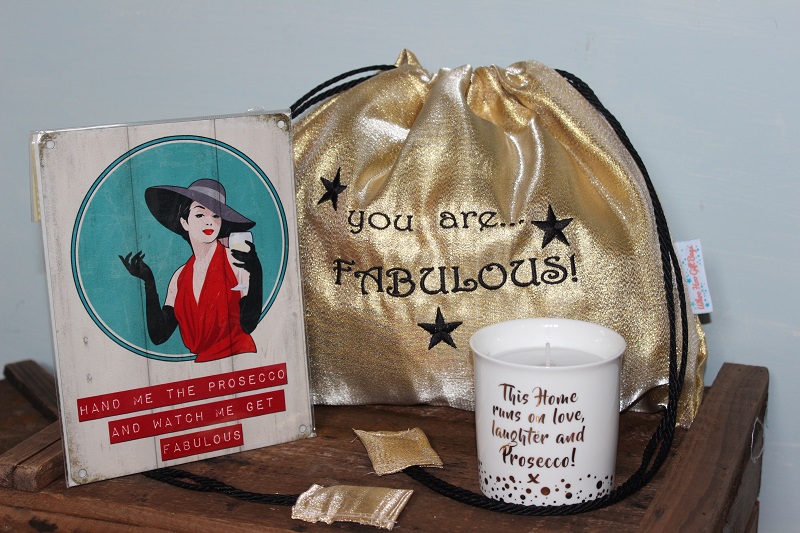 Personalised Prosecco Gift Bag (with Gifts inside)
The perfect gift for that Prosecco Lover you know - a gorgeous shimmery gift bag with two unique Procescco gifts inside;
A Quirky and colourful vintage metal wall sign with a sassy quote "HAND ME THE PROSECCO AND WATCH ME GET FABULOUS

A chic prosecco & floral honey scented candle with "This House runs on love, laughter and Prosecco! x" slogan on the side.
The bag comes in a gold sparkly colour, and is made from a heavy metallic organza fabric, and finished with a black twirly cord.
This gift bag has many purposes! Obviously a gift bag in the first instance, but it could also be used as a wash bag, trinkets bag, make-up bag etc, it can be re-used time and time again.
Personalise this gift bag with your own message on the front, or have the same wording as the photo's shown "you are……FABULOUS". The bag also includes a gift tag on the outside.
Dimensions of Gift Bag: Approximately 15"wide x 12"high
Price inc.Gifts – £19.99
Dispatched within 3-5 working days